It was 2 years ago that myself and Morg started developing The Health Cloud, and looking back, things have changed a lot. Here is a timeline of all the events which have shaped and changed The Health Cloud over the last 2 years:
Jan 2012 – The beginning!
Although we hadn't started trading yet things were underway. Morg was building the site, I was writing content and we were contacting distributors and manufacturers of products we liked. In hindsight, we had taken on quite a lot in one go – we had wanted to create a health community, with a web-store, forum and informative articles. There was lots to do!
During the first month we really did some basic designing and pricing up of what we wanted. Here are the first logos we used (click image to enlarge):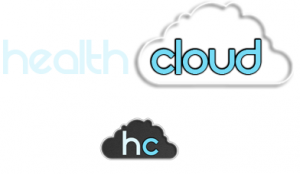 10th Feb 2012 – Nearly ready…
The Health Cloud is nearly done. It is online, but not fully functional, but we can start populating the site with articles. The first article published is 'What is omega-3?' You can see from the picture the article is quite basic. I had no experience of writing before, and this was my first ever article! Not a bad start though. This article is still on our site here, and I don't think I've changed the content since I first published it.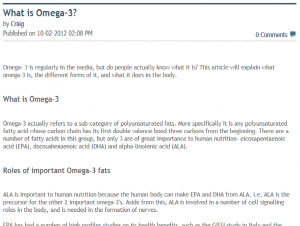 End of Feb 2012 – Launch
The store, forum and home page were ready to launch! This is what they all looked like to begin with. Unfortunately I didn't have an image of the home page from day one, but very little changed:
8th March 2012
Our First order! 4x coconut oil, I remember we both wanted to wrap our first order, and we even threw in some raw chocolate for free! Things has started moving.
April 2012
We become the first company in the UK to stock the shirataki noodle brand Miracle Noodles. 2 years later, these are still a good seller.


23rd August 2012
By now I am much more comfortable with article writing, you can see from the image that there is much more information, and is (hopefully) easier to read. We also started incorporating images at the top of articles to make them look less text heavy.

October/ September 2012 – We start blogging
We felt that something was missing from The Health Cloud. The articles were great for giving information on specific topics, but there was no way of voicing our opinion/ covering news stories etc. With this in mind, we started utilizing Blogger, and created The Health Cloud blog.
This was another new experience for me. I had gotten used to writing the articles in a very formal and factual manner, where as blogs are more opinion based and informal – totally new territory!
Below is a picture of one of my first ever blog posts (covering the news) – it is short, but I think I had the right idea of what I was doing.
20th September 2012 – Making videos
We make our first video! We have always talked about doing pod-casts about health, but attempts hadn't gone so well, so we decided that this was a good half-way-house. Videos are often a preferred method of getting information than articles for many people, so we started covering each article to date with a video. The first was 'Green tea in 60 seconds', and was the first of a number of videos which aimed to cover health topics in 60 seconds. Again, recording was something which I had never done, and I sound like a robot in many of these videos. Still, the information is good, and that is what counts right? 😛
The 'in 60 seconds' theme of videos has stopped now, but it will always be on our Youtube channel to show how far we have come. I think we made about 30 of them.
November 2012 – Our own brand
We create our own branded supplement – Geco Supplements. We only created the one product, which was organic turmeric capsules and we were very proud of it. Everyone seems to love the product, and we have had comments such as "…these excellent quality capsules are invaluable…" and "…Now I am back on these Geco supplements and after one week my skin is healing…". Here are some pics of Geco.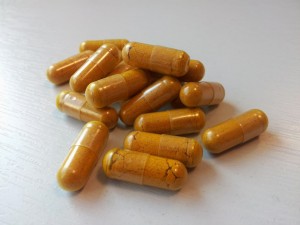 March 2013 – Caer Health
An occupational health company called Caer Health like what we are doing and trying to achieve, and offer their support in a partnership. They offer us office space and storage space as-well as fresh eyes and minds on our business – all of which we are immensely grateful for. This has certainly been fundamental in getting to the stage we are at now.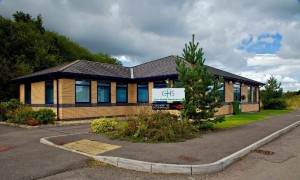 April 2013 – Re-design
Massive changes! We decided the layout looks tired, and the software we were using was quite limited. We changed everything – the store, homepage, forum and even the logo. We decided we wanted the homepage to have more information on, providing more of a hub for health. We then decided to de-clutter the forum and store layout, to make navigation easier – hopefully giving a better user experience. Have a look at it now below.
May 2013 – lots of little changes
Little tweaks and changes are made to the site as we re-arrange things, but finally this blog gets a re-design, and looks the way it does now. I think everyone will agree it looks much better. Over the last few months we have also gotten a whole load of new products in. Articles are being regularly published and videos are being regularly made.
July 2013 – News paper publication
This is the first time my work gets published outside of The Health Cloud site, and am article I wrote about diabetes gets published in The Western Mail newspaper.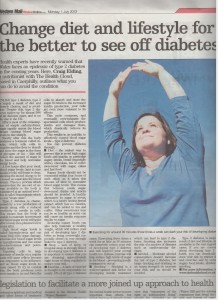 August 2013 – Health news and health facts
With the interest of trying to create a health hub we released 2 new aspects to The Health Cloud in August 2013. The first was a weekly news round up, which contained our thoughts and information on the latest health news each week, and the second was a weekly health fact.
November 2013 – Coconut oil
I know what you are thinking – another brand? It might seem a bit strange, but they do all have a different purpose. The Health Cloud brand is quite simple, we don't want any frills with it, just simple quality – the same as our company image. Our first product is a cold pressed organic coconut oil.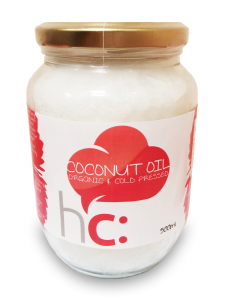 December 2013 – New video software
We wanted to make the videos more engaging and fun, so we decided to look into new ways of making videos, and quite liked this sketchy look. Its a bit more fun and engaging, let us know what you think of our first video using it!
January 2014
As you can see, we have come a very long way from the beginning. A number of our articles are appearing in the top search results of Google, along with the likes of Dr. Mercola. The articles, such as the breast milk vs formula milk are much more informative than the start, and people seem to like them in the comments.
Our most recent venture is accepting Bitcoin as a form of payment on the store, and we expect this to be fully operational by the end of Jan 2014.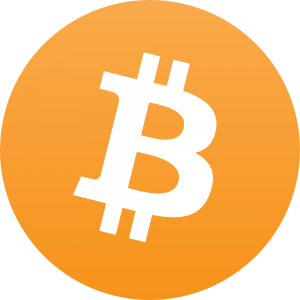 What have we done Since?
Click our STORY and scroll down the page!