The Health Cloud is a well ranking health site, which has spent over 4 years developing a reader base of people interested in improving their health. All articles are well researched and reliable, and we believe that educating people on the different aspects of health is the best way to get people healthy.
We have a keen interest in promoting health, and only promote other brands and products which we believe to be healthy, and are in keeping with our beliefs. If you would like to advertise with us and believe that our audience will benefit from what you have to offer, there are the following advertisement options.
Sponsored Post / Press Release / Review – £100/$130
You can have a post published on The Health Cloud about a topic of your choosing. It will be researched, written and formatted by The Health Cloud. The sponsored post will appear on the homepage slider for at least a month and will be published on our social media. These sponsored posts will include one dofollow link to your site. We will also disclose the fact that the post is sponsored.
We generally do not accept posts written by 3rd parties. When we publish information on The Health Cloud we are vouching for its reliability, and our readers expect a certain level or research. Without researching and writing the article ourselves, we cannot say how reliable the information is, and so will not publish it.
If you have a Press Release and we don't find the information engaging or accurate enough we will offer write and research the topic ourselves. Like a sponsored post you can include one dofollow link and we will disclose that the post is a press release.
Banner Advertising
We offer a single type of banner advertising, which is located to the right of all our articles.
Scrolling Ad Spot – £100/$130 PM
This ad slot is not only a massive 600 x 300 pixels, but it scrolls with the user down the page. It starts scrolling from about half way down an average size article, it would be very hard for a user to miss this ad. This spot is excellent as some of our most popular articles are very long, meaning the user will have eyes on the ad for many minutes. It also follows users right to the bottom of the page, including by the comments section.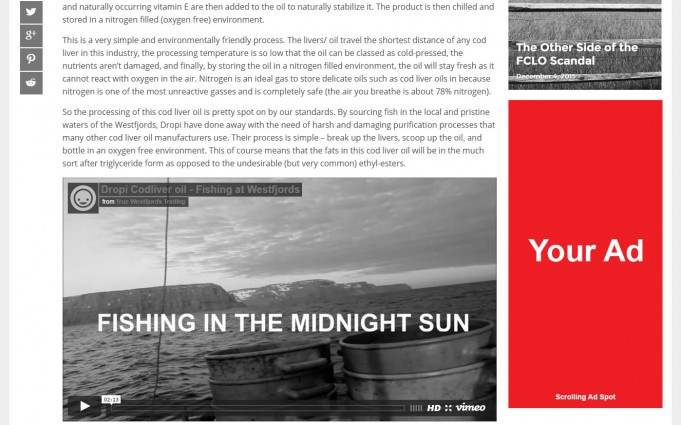 Here you can see as you scroll, the ad smoothly follows you down the page.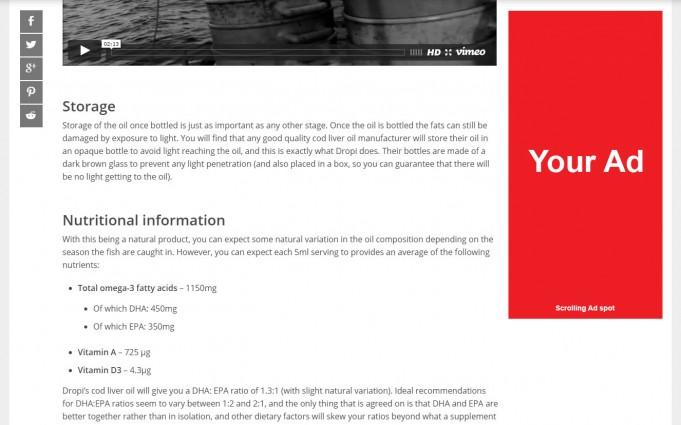 Some stats…
Stats quoted are per month, please contact for additional detail.
Pageviews: 25,000
Unique visitors: 18,000
Average time on page: 4 minutes
Gender: 55 F / 45 M
Average age: 25-34, followed by 35-44
Location: 45% United Kingdom, 30% United States
Get in touch!
If you are interested in a sponsored post, press release or banner advertising please contact us. If you need more stats, just ask.