Garcinia cambogia is a small tropical fruit which has recently become very popular after being recommended by Dr Oz as a supplement which can help you lose weight. Garcinia cambogia contains a chemical called hydroxycitric acid, and it is this chemical which is proposed to give garcinia cambogia its weight loss properties. Dried garcinia combogia is between 10-30% hydroxycitric acid1, making it a significant source of this chemical. This article will explore the evidence to see if garcinia cambogia does work as a weight loss supplement, and investigate any possible effects it may have on the body.
Garcinia cambogia and weight loss
A number of weight loss supplements work by reducing hunger, which can help people to control the quantity of food they eat, and this is something garcinia cambogia has been claimed to do. A double blind placebo study on the appetite suppressant properties of garcinia cambogia was conducted involving 89 slightly over weight women which took place over a 12 week period. 1.2 g/day of hydroxycitric acid (at least 4g of garcinia cambogia) was consumed by half the group, and the other half consumed a placebo2. During the 12 week trial period body weight, food intake and appetite were measured, and it was found that there was no difference in appetite between the two groups. Both groups did lose weight, and the group which took the garcinia cambogia did lose more weight by an average of 1.3kg (or 2.9lbs). This indicates a potential weight loss of just over 100g (0.24lb) a week, which is less than you can expect when you make healthy dietary changes. This shows that garcinia camboigia doesn't posses any appetite suppressing properties, and its weight loss properties are almost negligible.
Another claim for garcinia cambodia is that it reduces the amount of body fat, particularly visceral fat. An animal study investigating the effects of hydroxycitric acid on visceral fat accumulation did show that with obese rats high dosages of hydroxycitric acid (778mg/ kg body weight) did significantly reduce visceral fat accumulation. This means that if a 65kg human wanted to see these results you would need to consume between 168545mg (168g) and 505700mg (505g) of dried garcinia cambogia3. This amount of hydroxycitric acid has shown extremely toxic effects to sex organs such as testis, and should not be consumed. Lower dosages have not been shown to have toxic effects, but also had no significant effect of visceral fat accumulation. These findings suggest that in non-toxic dosages, hydroxycitric acid has no weight controlling properties.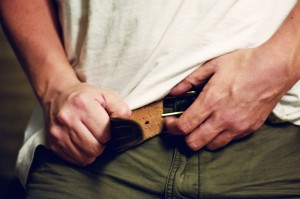 However, a double blind study in where participants either consumed a placebo or 1000mg hydroxycitric acid (at least 3333mg dried garcina cambogia) showed that hydroxycitric acid did actually slightly reduce the visceral fat accumulation of participants, but made no difference to their BMI or body weight4. These results are very unlikely to be noticeable without clinical testing equipment (i.e you wont notice a difference with weighing scales, a tape measure or by looking in a mirror).
There is currently very few clinical studies into garcinia cambogia, and no large scale ones. The limited number of studies on the efficacy of this product makes any health claims very dubious, and certainly not conclusive.
Is garcinia cambogia toxic?
Very high dosages of garcinia cambogia have been shown to have toxic properties both on the liver5, and sex organs2 meaning it should be taken with caution. Furthermore, as companies try and manufacture the unregulated garcinia cambogia cheaply (often abroad) it is likely to contain additional chemicals which can cause further damage to the liver and the rest of the body.
Do garcinia cambogia supplements work?
Guidelines of a number of garcinia cambogia supplements claim that 3000mg of garcinia cambogia throughout the day is enough to see weight loss properties. Current studies have shown that you actually need to consume much more than this even to get very slight benefits. However, higher dosages run the risk of experiencing toxic effects, and so should be avoided.
Summary
Garcinia cambogia has been made popular because it was advocated as an effective weight loss supplement by Dr. Oz. Current clinical evidence suggests that high dosages may have very a slight benefit to weight loss, but can also cause liver damage, and damage to sex organs. This slight benefit is unlikely to be noticeable, and is less effective than making healthy diet changes alone. The claims that garcinia cambogia works as a weight loss supplement don't seem to be based on any scientific research, and appear to be nothing more than a marketing tool.
---
References
1) M.G. Soni. (2004). Safety assessment of (−)-hydroxycitric acid and Super CitriMax, a novel calcium/potassium salt. Food and Chemical Toxicology. 42 (9), 1513-1529.
2) Richard D Mattes. (2000). Effects of (−)-hydroxycitric acid on appetite variables. Physiology & Behavior. 71 (1-2), 87-94
3) M. Saito. (2005). High dose of Garcinia cambogia is effective in suppressing fat accumulation in developing male Zucker obese rats, but highly toxic to the testis. Food and Chemical Toxicology. 43 (3), 411-419.
4) Kohsuke Hayamizu. (2003). Effects of garcinia cambogia (Hydroxycitric Acid) on visceral fat accumulation: a double-blind, randomized, placebo-controlled trial . Current Therapeutic Research. 64 (8), 64.
5) Lily Dara. (2008). Hydroxycut hepatotoxicity: A case series and review of liver toxicity from herbal weight loss supplements. Wourld journal of gastroenterology. 14 (45), 6999-7004.
Images courtesy of Neve*sottile and bark.