"If you were going to be stranded on a desert island, what 5 foods would you chose to have an unlimited supply of" – A question posed to me by co-founder +Morgan Price, but it is simply a rather extreme version of  'what 5 foods would make the most complete diet'. Everyone is different, and I don't think there will be a 100% right answer, certainly I don't know one without doing lots and lots of research, and I'm sure there will be a few combinations out there, but for me, these are the 5 foods I would have: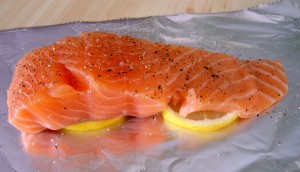 Salmon – Not only do I love salmon, but it is an excellent protein source and will easily fulfill my requirement for omega-3s. This will hopefully keep my heart, brain and muscles healthy. Salmon also contains some B-vitamins and the odd mineral too. I would want this to be wild salmon though, none of this farmed rubbish!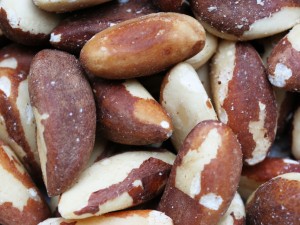 Brazil nuts – Brazil nuts have a great balance of high quality macro-nutrients as well as a load of minerals and some vitamins. Brazil nuts should provide me with a good amount of energy and some much needed micro-nutrients. I might even crush them up and have them on top of my salmon!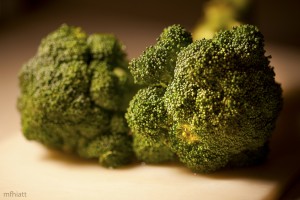 Broccoli – This is my fave veggie really. Broccoli is very high in vitamin C and should address all my requirements for it. Brocolli also contains a number of minerals and fibre. It also contains a number of beneficial polyphenols – it really is a nutrient bomb. Surely a must have for anyone?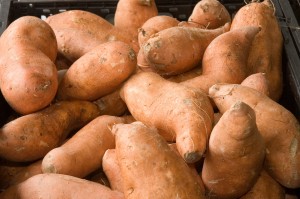 Sweet potato – Giving me some carbs to keep me going! Sweet potato is also very high in a number of micro-nutrients (especially beta-carotene). They are also very diverse, I could boil them, mash them, bake them or fry them. Give me a little variety I guess.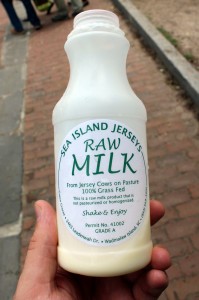 Unpasteurized whole milk – Another fantastic source of high quality macro-nutrients and assorted vitamins and minerals. Unpasturized whole milk will also support the microflora in my digestive system which is very important. I would want a fridge on my island though, warm milk doesn't taste too nice…
This should provide me with enough to keep me going I would have thought. I might get a bit bored of eating the same old stuff all the time, but I can't think of 5 foods I would actually enjoy eating forever. What would you have?
Images courtesy of jarroast, jamesrbowe, jaydot, mfhiatt, wallyhartshorn and wallyg.