With the inevitable 'get healthy' New Years resolutions on their way, and more focus than ever on the benefits of improving health, getting a loved one a health related Christmas present might be a good idea. Here are some of my favourite ideas for healthy presents:
1) Fitness/ activity trackers (Fitbit/ Nike):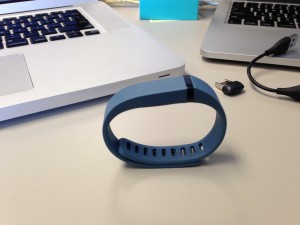 These have become popular over the last few months, and they are cool! Nike and Fitbit (the two companies leading in activity trackers) have recently released their 2nd generation of fitness trackers: The Nike Fuelband SE, and the Fitbit Flex Force. These trackers have only a few adjustments on their previous models, but they are a must have gadget..
If you are not familiar with these gadgets, they are able to track how many steps you take and calories used/ consumed each day (in conjunction with the computer software counterpart). The main purpose it to be able to reach an activity goal each day. I used the original Fitbit flex, and really enjoyed it, it is a good way to keep track of how much you are doing and ensure you actually do some exercise every day. You do need to get used to logging diet info on the computer counter part, but it is relatively easy, and if you are only interested in the activity tracking then there is no need. Defiantly worth checking out. They also look pretty cool and I know I would have liked it as a present.
2) Wii Fit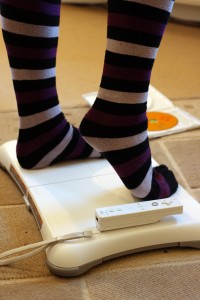 If you know someone who wants to increase their activity level, but doesn't want to leave the house, then this is possibly the best option. The Wii fit comes with a number of cool features to get you moving, and it all can be done from the comfort of your own home! It is also suitable for all ages, and can be a fun family activity.
Wii really did monopolize on the console exercise experience, and for a long time it has been the only real option, however, the recently released Xbox One comes with the kinect, which is able to measure body movements incredibly accurately. As of yet, I haven't seen any games which revolve around fitness, but I am sure there will be. For now, the Wii fit is the best option as it is specifically designed to improve fitness.
3) Resistant bands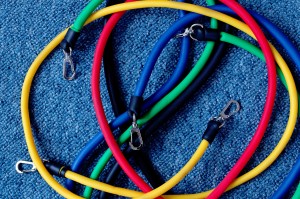 These are essentially giant strong elastic bands which vary in resistance. These offer an another way of getting fit inside your own home! Resistant bands are possibly more suitable for toning and building rather than improving cardiovascular strength, but you can still really work up a sweat with them. The best thing about resistant bands is that they can very easily be stored away, so you don't have loads of weights and bars all over the place. They are also much cheaper than buying a set of weights too.
4) Running trainers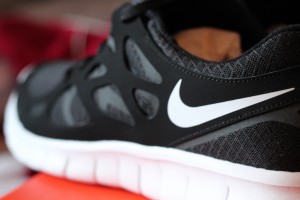 Everyone likes new trainers, especially when they look cool. Sometimes getting a new pair of trainers can be enough to motivate people to get up and go for that first run, and often, the 'buzz' from running will keep them going. It is important to get a good pair of trainers though, because if you get a bad pair you can get all sorts of problems like shin splints.
I can't recommend enough the Nike Free running trainers, you can read my review of them here. They are very reasonably priced too.
If you are trying to buy for someone who might not enjoy running, then there is a whole host of other sports equipment you could buy them, goal posts, basketball hoop, skateboards, bikes etc.
5) A good book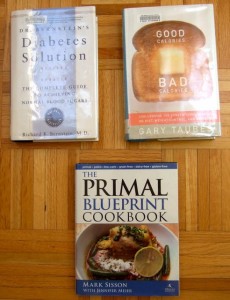 Exercising is all good and well for health, but it isn't the be all and end all. Relentlessly exercising can be exhausting and damaging, which often results in people deciding it isn't for them. Its always a good idea to know how to get healthy, both with regards to diet and exercising, and many people do like to read a good book.
A great starting point for many is a book by Paul Check called How to Eat, Move, and be Healthy. It covers quite a broad spectrum of health, and he is very knowledgeable. It is also written in a very easy to understand fashion.
Images courtesy of fmgbain, zanshin, sequoya, wikidave and earthworm