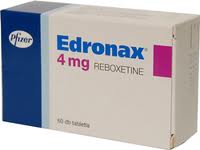 Reboxetine is a anti-depressant drug made by Pharmacia, and it has declared safe for use in Europe, and deemed effective for treating clinical depression and panic disorders.
The simple answer to the question 'is it safe, and does it work?' is 'probably not'.So…why would a drug that probably doesn't work, and is probably not safe being sold as treatment then? Before you think this to be a conspiracy theory post, let me explain:
Only in 2010, after millions of prescriptions of reboxetine were prescribed, were all the trials which had been conducted reviewed. These compromised of both published and unpublished trials,
Of all the trials, only one small study of 254 patients showed any actual benefit of the drug against dummy sugar pill. There were 6 other trials comparing reboxetine with a dummy sugar pills, which totalled nearly 10 times the amount of patients, and all 6 studies showed that reboxetine had no benefit. 3 further studies showed that reboxetine was as good as any other antidepressant, which totalled 507 patients.Many of these studies (not the small one with 254 patients though) showed that people taking reboxetine were more likely to drop out of the study early due to side effects, which indicates that this drug is at least unpleasant to take, and possibly harmful.
How Could This Happen?
How, when there is so much evidence showing that reboxetine doesn't work, and might be harmful? When there is only 1 small study with very few patients carry more weight than the other studies? It doesn't make sense??
Here is how; of all these studies, the only one published was the small study of 254 patients showing positive results. This meant that this study was the only study available to doctors and medical professionals, and so, to them it looked like reboxetine not only worked as an antidepressant, but was actually a prefect drug.
This actually isn't as surprising as you may think. It is shockingly common for unsuccessful trials to go unpublished, especially when they are sponsored by the manufacturer, but I will be covering this topic in greater detail at a later date.
So if you are thinking of taking reboxetine, or know someone who is thinking of taking it, think HARD!
Image courtesy of leehaywood